Our country's Independence Day is approaching; actually it's just next Monday(31st of August 2009) and while radio stations are promoting this year's theme and blasting those patriotic songs, I have my own way of appreciating the country....(wait till I blast all those patriotic songs as well:)
I used to remember when I went to USA during my high school days to attend a summer camp; I met youths like me from all over the world who were at the camp and they were fascinated by my homeland that I was pounded with questions.
I was dismayed that they knew about Thailand, Singapore, and even Indonesia but they have no idea where Malaysia is located.
Anyway, I was proud that I had the opportunity to put my country in their eyes and minds as I reeled on and on about the culture, races, and everything there is to brag about my country.
Since I was the only Malaysian at the camp, I guess I am in a way the country's self-appointed ambassador as well, huh?
Today, I think Malaysia has definitely gained more recognition in the eyes of the world and we can even boast of our world-class architectures and all the natural resources we have here.
In conjunction with the remarkably historic day and also to boost the patriotic feeling among everyone, I have decided to do a simple compilation of what we should be proud of and definitely stand tall to tell others about our country!:)
1. Our magnificent KL City Centre; the Petronas Twin Towers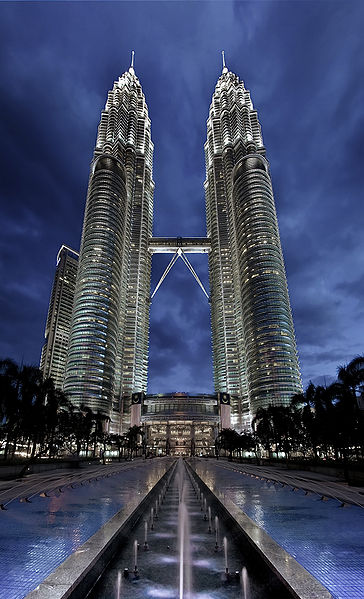 What is there not to be proud of this world-class and one of the world's finest architectures?
It was once the TALLEST building in the world; until Taipei 101 came into the picture. However, it still remains the world's tallest twin towers.
It is home to a huge shopping mall; which is fondly known to all shoppers as Suria KLCC
Excellent view; night or day!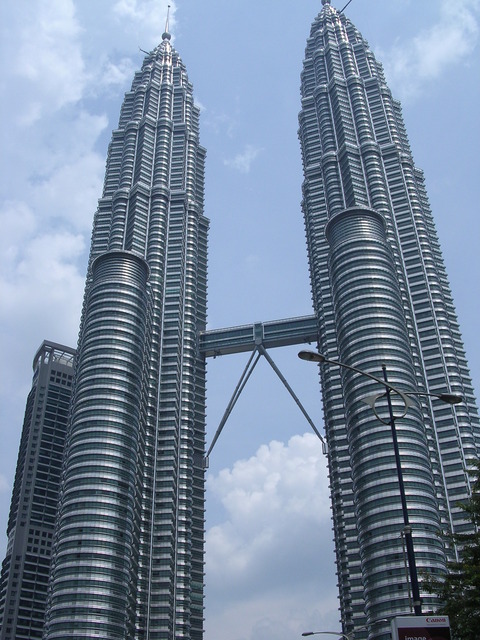 2. KL Tower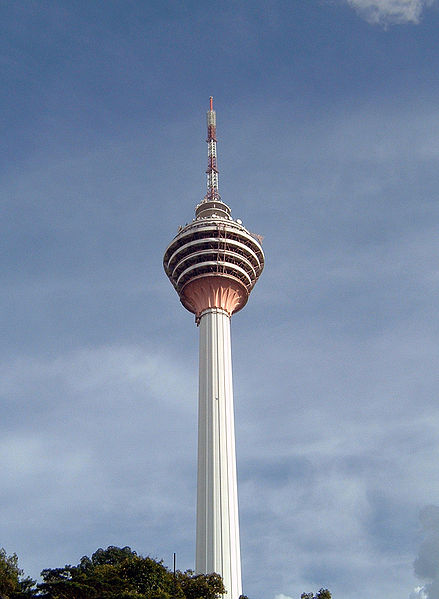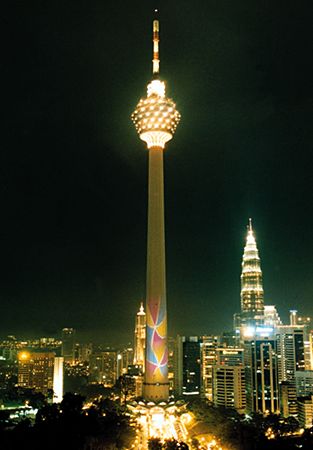 It is the world's fifth tallest building! Yet another record:)
It has a revolving restaurant which allows diners to enjoy the view of the city.
Wikipedia: The tower also acts as the Islamic falak observatory to look for the crescent moon to mark the beginning of Muslim month of Ramadhan, Syawal, and Zulhijjah, to celebrate fasting month of Ramadhan, Hari Raya Aidilfitri and Aidiladha.
3. Putrajaya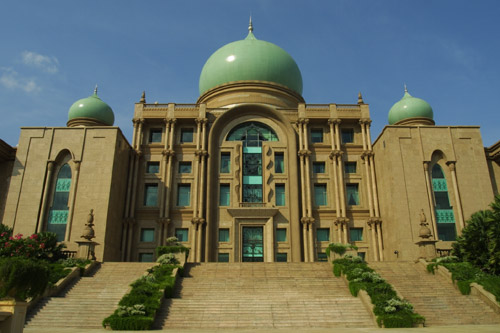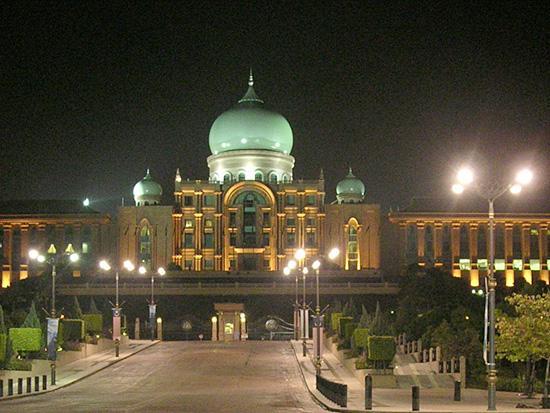 The latest Federal territory added to our list of states; it is the home to the country's administration; taking the shift from Kuala Lumpur due to the overcrowding and congestion in the city.
Nevertheless, KL still holds the crown as the capital of the country and Putrajaya, despite its initial administrative notion, turned out to be one of the main tourist attractions.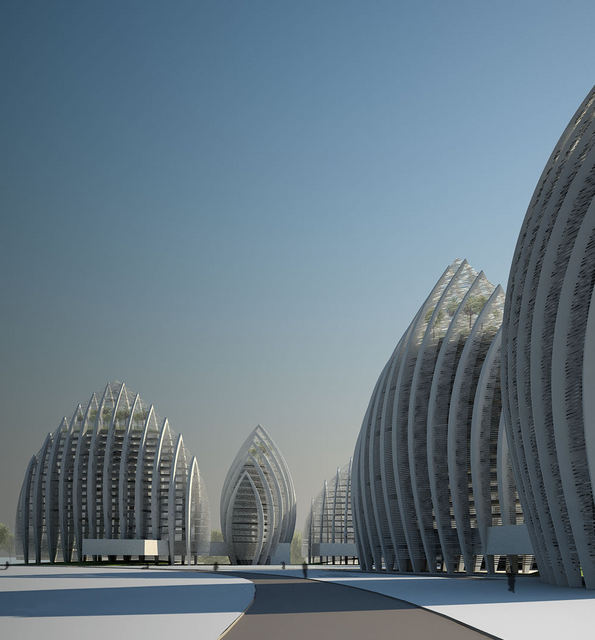 It was actually the brainchild of our fourth Prime Minister;Tun Dr Mahathir Mohammad (Father of Modernization) and it was named after our first Prime Minister;Tunku Abdul Rahman Putra who was known as the Father of Independence.
4. Penang Bridge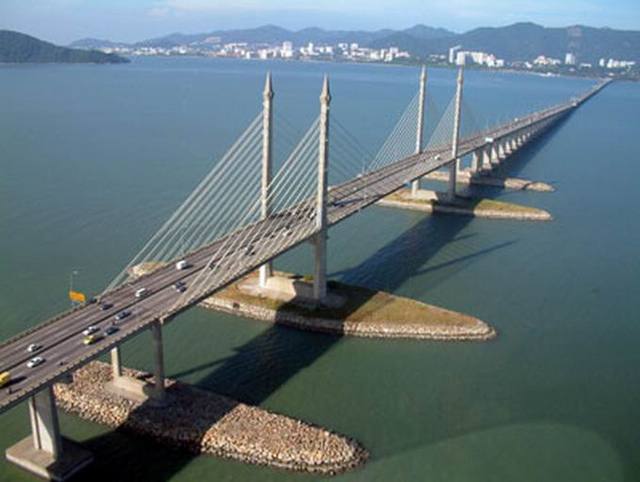 One of the longest bridges in the world; spanning for 13.5km and the main connection between the mainland to the Penang island which is also known as the Pearl of the Orient.
5. Mulu Caves
The LARGEST cave in the world, mind you!:)
Located in Sarawak; it boasts of one of the most complex and intriguing passages and structure within it.
6. The abundance of tourist islands and beaches which are just world-class and breathtakingly beautiful and serene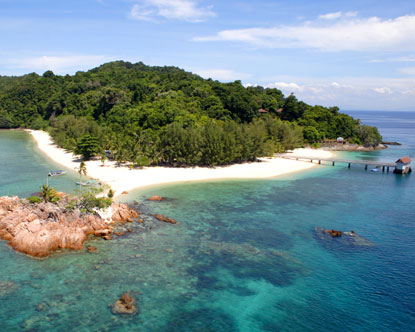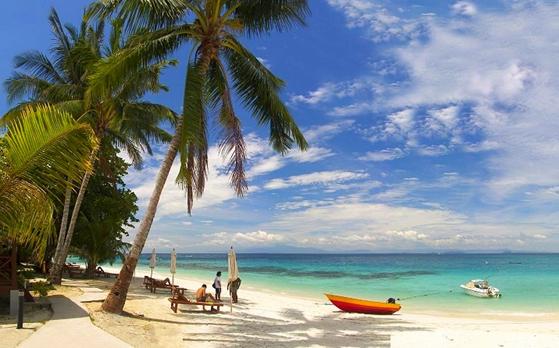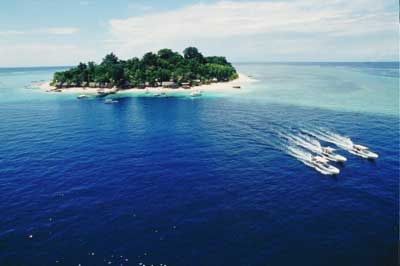 -Pulau Langkawi
-Pulau Pangkor
-Pulau Tioman
-Pulau Perhentian
-Pulau Redang
-Pulau Kapas
-Sipadan
7. Natural and limestone caves; which housed places of worships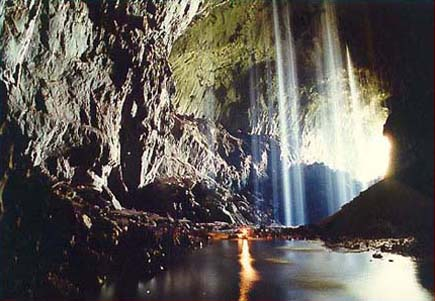 -Batu Caves, Selangor (Hindu temples)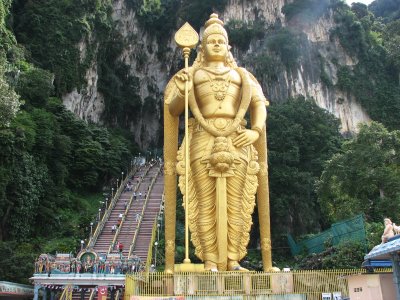 -Sam Po Tong, Perak (Buddhist temples)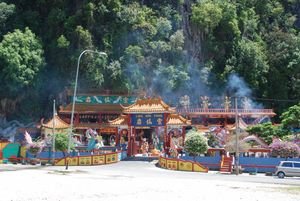 8. Two cities bestowed the title of World Heritage Sites simultaneously by UNESCO!
Penang (also known as Pearl of the Orient)

Melaka (Historical City)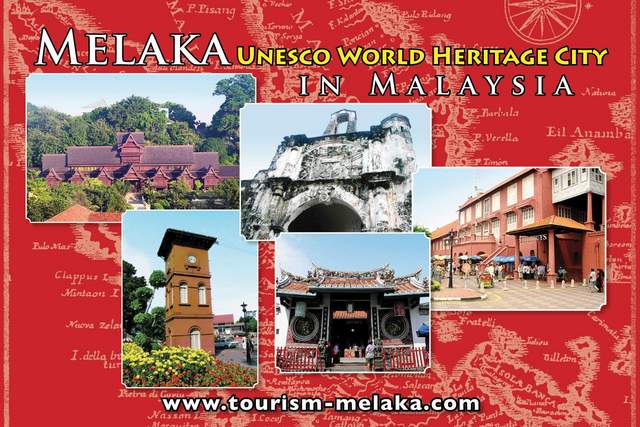 9. Funicular railway and tram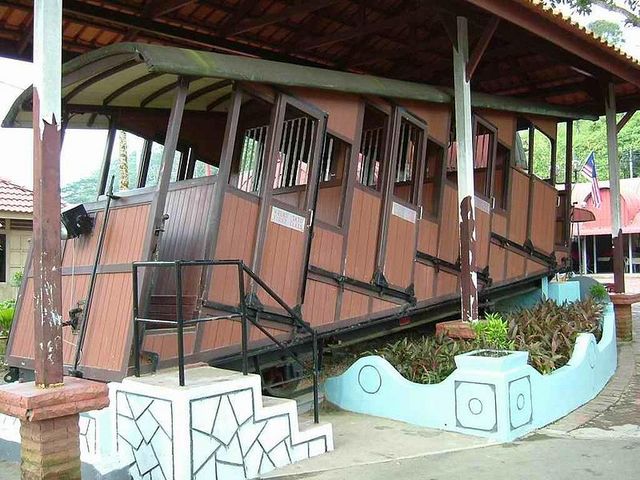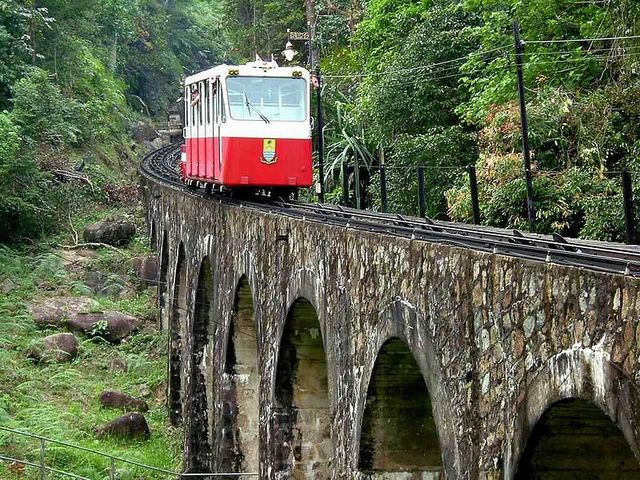 Penang is one of the two cities in the whole Asia to have this; and this can be found on Penang Hill!
10. Land rich with natural resources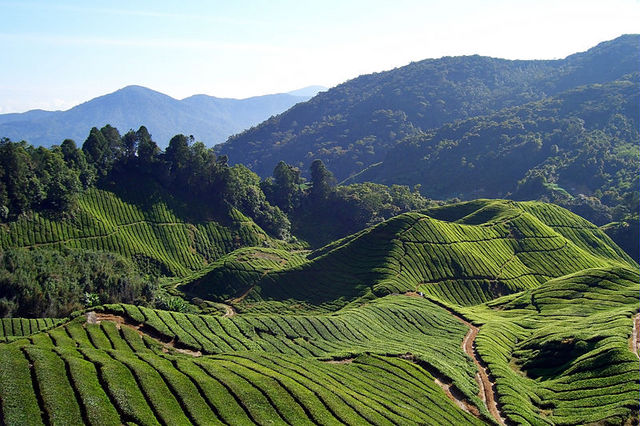 -Rubber
-Rice
-Petroleum, Gas
-Tea
-Palm Oil
-Rattan
-Tin
-Copper
-Granite
-Limestone
-Wood/timber
I could go on and on....but that's the top 10 things for now?
Did you really know all that as well?
Maybe we shall do a quiz next post ya?
Let's pause at the moment as obviously, there's so much good things to appreciate about our country; so why dwell on the negative ones only??
MERDEKA!!!!:D
Tanah Pusaka
sungguh gemilang negeriku
yang kupuja oh tanah Malaysia
diseluruh dunia
negaraku yang berdaulat negaraku
aman makmur kaya-raya
selamanya hidup maju jaya
oh tanah pusaka
negaraku yang berdaulat dan merdeka
tanah pusaka bertuah
berbagai bangsa di dalamnya
hidup aman dan bersama
bertekun kerja untuk Malaysia
musuh melanggarku gempur
sungguh rela ku gugur kerana
kau tanah pusaka
biar putih tulang jangan putih mata
(Ahmad Merican)