Following my 'rather upset' post on my inevitable trip to KL, I am soon cheered up upon arrival at the hotel as I was treated to a welcome drink at their lounge.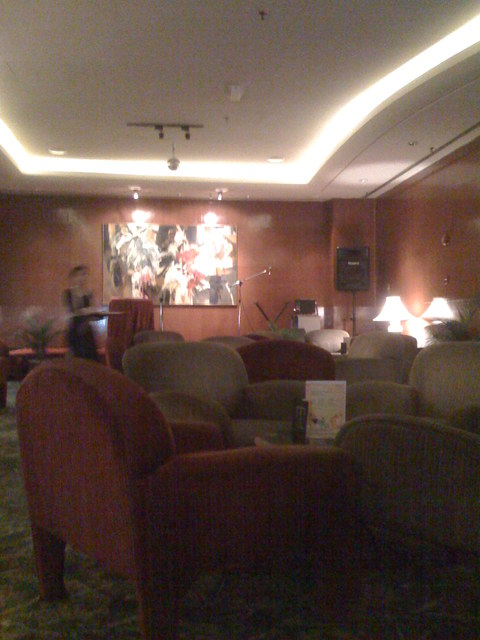 Funny how I don't remember ever having that on my last visit (which was only a month ago?)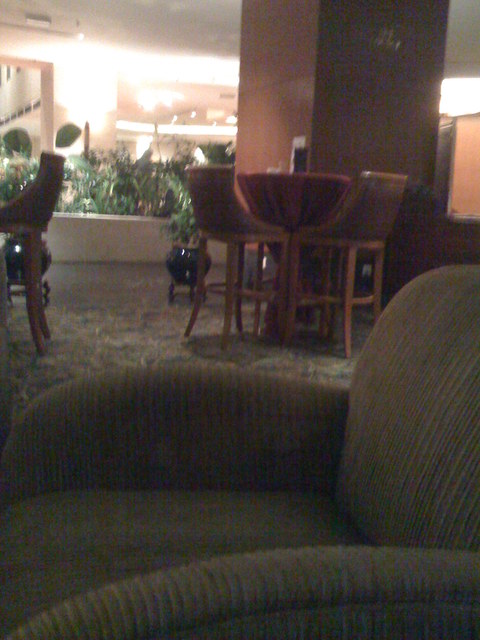 It didn't exactly cheer me up on the spot, but it did take my mind off the matter for at least a brief moment while I relaxed in one of those big couches (those were really comfortable, I tell you) and listening to the nice music.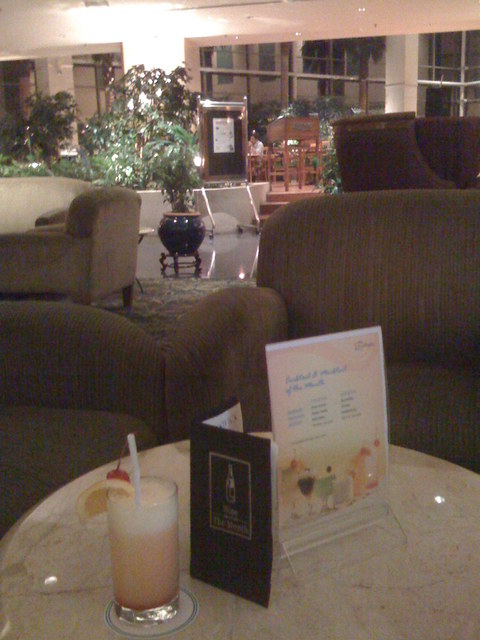 I guess I was too early for the live band =P
My welcome drink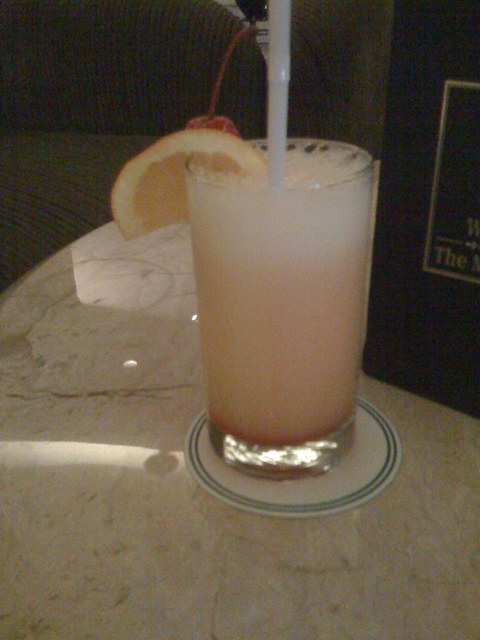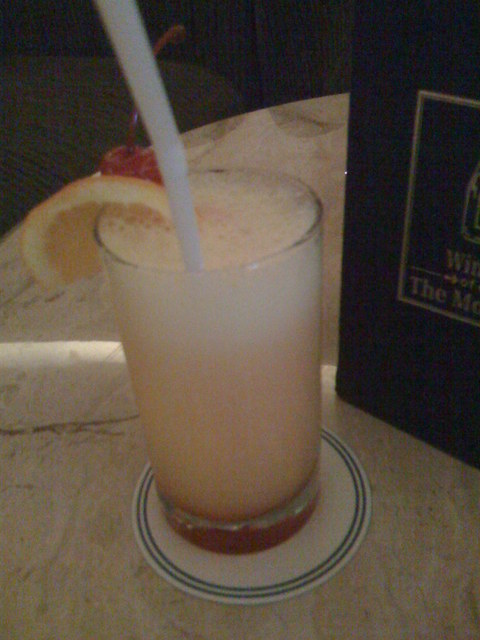 Alright...not so bad...