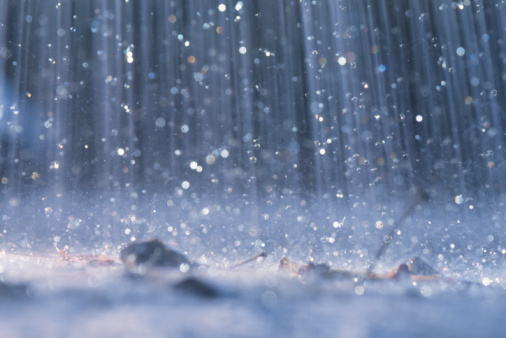 Friday evening was covered with dark clouds in the sky as it approached late evening and I was anxiously anticipating showers.
It did not disappoint me; as the light showers soon came and stayed through the night and I was in for a surprise the next morning when I woke up to the heavy shower!
Guess what, Saturday was filled with rain....it rained the whole day and the weather was just LOVELY to me!!
It is my birthday once again (remember how I used to say that rainy days are like my birthdays because they make me happy?)
It was cool and just dreary to look into the pouring rain, listening to the rhythm as it pelts again the window panes and the roof....oh, it was just bliss...
This is the best time to curl up in bed with a good book and have your toes snuggled into a warm blanket, don't ya think so?
It continued to rain and flood the island....and it soon came to a stop on Sunday morning....too bad it ended so soon, but Sunday continued to be a cloudy day....
Come Monday, and all the traces of rain have started to vanish as the sun comes into the picture...
Sighs, guess I shouldn't ask for so much as there are people out there who are probably anxious and dead worried about the rain...
But oh, for the lovely weather....I do so love the rain soooooooooooo much!