I have been sick for the past few days; and was looking forward to work this morning after being confined to rest.
This morning however, I was greeted with a lovely cloudy weather (clouds and rain are always termed as lovely to me); and I was driving to work when I heard the familiar tunes of Michael Jackson being played on the radio.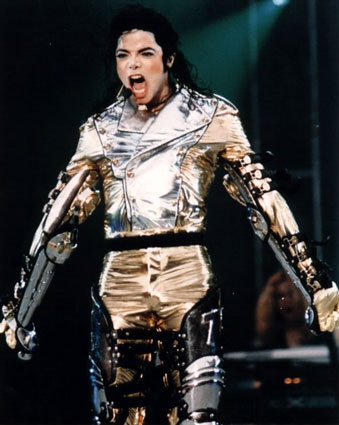 When the DJs on Hitz.fm came to the microphone, I was shocked when they announced the news of Michael Jackson; who had passed away earlier this morning at about 5.20am Malaysian time.
He suffered a cardiac arrest, was sent to UCLA hospital where he went into a deep coma and then, pronounced dead.
I couldn't believe my ears; and I thought to myself, is this true?
It was then that listeners called in, and a few were crying; as they relate how the King of Pop had touched their hearts and their music.
Even the DJs were recalling the notable events and albums and how the pop idol himself has made his mark in the music industry/history.
Indeed, despite his many scandals and ugly cover stories, this man remains one who has touched ALL; millions around the world and will continued to be remembered even as he had passed on.
In fact, although he has left the living, he remains very much alive in everyone's hearts and is definitely the pulse of the music industry.
Hitz.FM is celebrating the Life of Michael Jackson and will be playing a whole day of songs to pay tribute to the great King himself.
He is till today, the only man who had broke the record in the music industry and the billboards, and no one has ever yet come near his records.
I heard from the radio that he is the only one whose records sold more than a 100 million copies worldwide; wow! that is a whopping number, and believe it or not, he is the only man who has done it!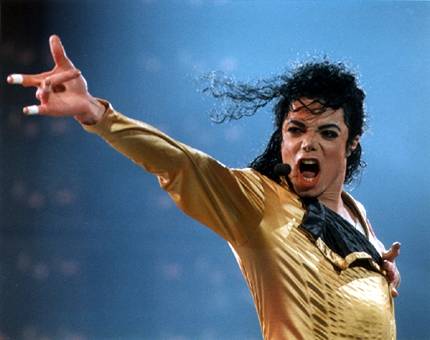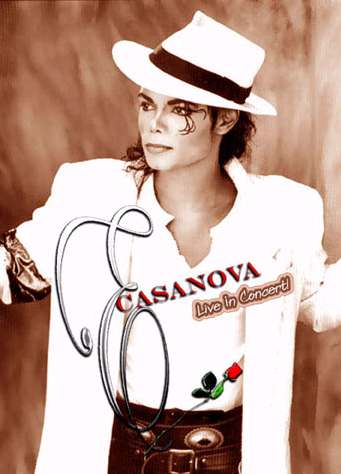 Besides that, if you were to 'Wiki' him, you would find the following amazing achievements by the man whom we refer to the King of Pop!
- Twice inducted into the Rock & Roll Hall of Fame
- Multiple Guinness World of Records
- Most Successful Entertainer of ALL time (BRAVO!)
- 13 Grammy Awards
- 13 No.1 Solo Singles - way surpass of those other male artistes in the Hot 100 Era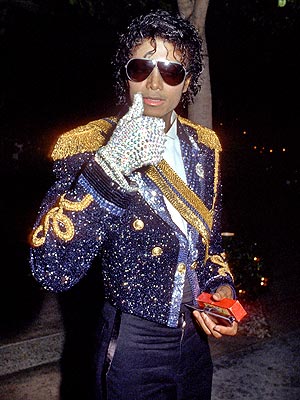 I guess his high profile has casted a lifelong limelight onto his personal life; where all his activities are under constant supervision by the media and the public.
However, we have to admit; despite all the good and bad news, today his death has shocked many and brought those fond memories of his hit songs.
His style of music and his unique voice set the standards for the current R&B, hip hop and classic rock today.
Of course, who can forget the trademark of his famous 'Moonwalk'?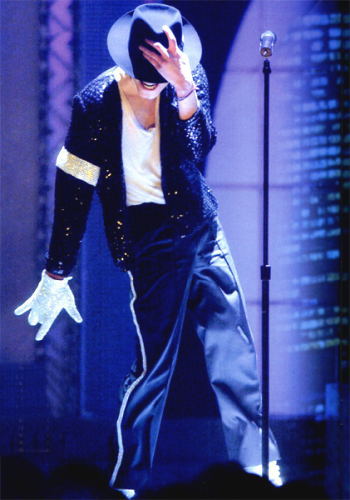 He is also the first one to introduce MTV; 80's babies shall forever remember those times when we watched all his MTVs of Thriller, Beat It, Billie Jean, Bad, Black and White, and countless others.
The King has been involved in various scandals of child sexual abuse, and also his constant facial refurbishing has garnered criticisms and unwanted attention from the world.
However, Michael Jackson came from a very sad and abusive past himself and most of us must have remembered his noble deeds where he constantly donates his money to charity and how much he loves children?
At the same time, most of his songs contain the themes revolving social issues.
Heal the World, Earth song, They don't really care about us, are all such notable examples.
In fact, my personal favorite song which I used to sing was Heal the World...
Heal the World
Make it a Better Place
For you and for me
And the Entire Human Race

There are people dying
If you care enough for the living
Make it a better place
For you and for me
I'll be there, I just can't stop loving you, You're not alone are the other ballads that I enjoyed as much
Black and White, is another one which highlights the racial issue and to tell everyone that color doesn't matter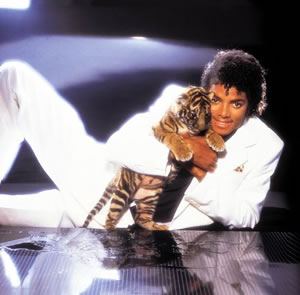 Truly, he is the King of all the Kings of music
He has inspired people of all ages and touched us through his music
I have met countless people who are fans of the great King; including my own best friend (whom I am sure is just as distressed at the moment), and I myself, although not as devoted as them, I can't help expressing my grief at this loss of the Music World's greatest legacy.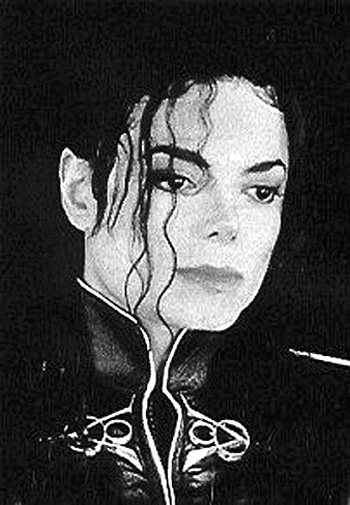 It is so funny that while he is alive, we just never really paid much attention to him; well, assuming that he will always be there.
Of course, off and on we are entertained to the news of his scandal, which we just respond, "Oh, that's MJ again...what, another scandal?"
Sometimes, it's hard to believe that he's a maniac who goes around sodomizing children; maybe because I have seen too many of his good deeds which made it really hard for me to believe that he is such a person!
Today, once we have all heard he has passed on, we start to experience shock and grief at the same time, as we realized he is no longer there and we only have his records to relive those memories of his glorious days.
How pathetic and superficial human beings can be sometimes!
When it's there, we will never appreciate it
When it's gone, what's the point of crying over the loss?
Today the weather is gloomy, perhaps even the skies are mourning the loss of this great person who has done so much not just to the music world, but the planet itself
For this, I must dedicate the following poem to him
A talented child t'was
Above others his talent soars
Starting from the Jackson Five
it was music for his life
An icon in the music industry
He has inspired thus many
From Moonwalk to anti-gravity
He is indeed a born prodigy!
The King of Pop we hail him
A performer who uses every limb
Belting scores of record-breaking hits
Enticing music lovers to every beat
MTV was his brainchild
where his dances arranged in style
The story of his songs briefly told
in choreography of multi fold
The most successful entertainer of all time
A record holder through rain and shine
Thriller, Beat It, and Billie Jean
Songs fondly recalled from our TV screens
Remember Heal the World and Earth Song
issues of nature that we sing along
With intention to unite the universe
he tells the world with every verse
For the better or for the worse,
it is a choice made by all of us!
Racial discrimination is of concern
A nation gap widely discerned
Black or White it does not matter
As long as we all get together
Come, every boy and every girl
As we proudly sing We are the World!
What a great loss t'was,
the world marks the date today,
the King of Pop we lost,
but in our heart his legend stays!~