Love WAS in the air; as we have just seen the passing of the lovely and romantic Valentine's Day where everywhere you go, you see lovebirds hanging on to each other's arms and the lady is probably holding a decently sized bouquet of flowers (usually red roses) and the duo is staring lovingly and all lovey dovey into each other's eyes, oblivious to whatever that is going on around them.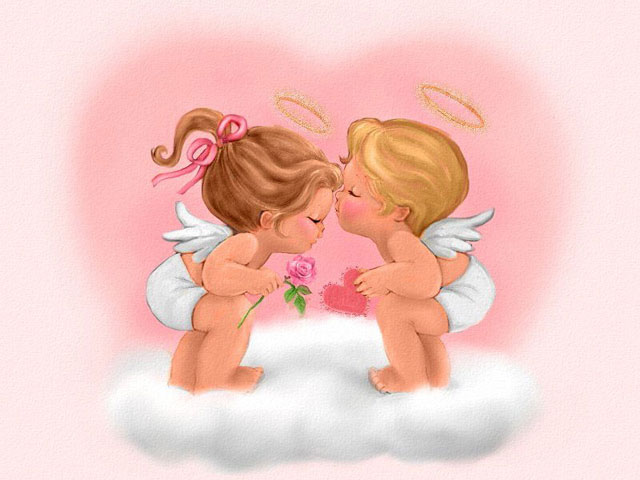 What a sweet and perfect picture to paint of this much-celebrated and doted occasion around the world, right?
But in reality, do we really know what is the purpose of V-DAY and how it came all about?
I think I have shared a story on the origin of this occasion before; sometime last year, you can check my previous posts.
The whole idea is about celebrating love, spending time (AND Money) with your loved ones (usually only refer to your beau, and take note, mainly during the courting stage) and thinking of only him or her during the entire day - in short, your whole attention is focused on only your loved one.
A simple question, if Valentine's Day is a day to celebrate love, and this is only a one day with 24 hours out of 365 days, what do you do with your loved one on the remaining 364 days when it's not V-DAY?
I am not a party pooper nor am I against the romantic celebration, as Valentine's Day is indeed a sweet and lovely occasion but I would like to merely state a fact that the whole idea is about LOVE.
LOVE is a vague subject, nobody could ever give a precise definition on what is love or how do we define love as there is no one single statement that can describe love alone.
It differs in different light, and it viewed with different perspectives and it is YOU who will know when you have experienced it.
Being in love with the person does not necessarily mean that you need to buy her an entire rose plantation or surprising her with a truckload of flowers.
Nor does it mean that you are willing to switch off your phone for that 24 hours to be with her and listen to her, staring lovingly into her eyes.
Neither does it mean that you are willing to spare an exorbitant amount to bring her to a highly exclusive restaurant and pay for a meal which costs 3-4 times more than the usual price and still find that you are not full, and may need to cook your own Maggi mee after sending her home at midnight and crying over the amount you just spent for that one day and cursing the person who invented this whole occasion.
It is nothing material, love is just a simple feeling and a wonderful act.
It is unconditional and it cannot be measured or compared to.
It is pure, and never jealous, and it does not expect anything in return.
A stalk of rose cannot be compared to your friend's rich boyfriend's 999 stalks of roses given to her, to measure the depth of his love for her and yours for you.
Love has no value nor a price tag
Love recognises no one; anyone can be infected with love
Love has no boundaries, no limits, and is not confined by age.
Love is not questionable, nor debatable
There is no right or wrong in love; neither is it fair nor dark
It is a GIFT in itself and count yourself lucky to be blessed with the ability to love and be loved by people around you.
Valentine's Day is not just a commercialized version manipulated by the intelligent business folks out there to centralize on dating couples, it is a whole celebration of LOVE and the existence of love.
The next time when you think of V-Day, don't just think of your gf or bf and how you want to surprise him/her.
Think of your loved ones too; who in this context are the people who loved you as much; in a different kind of way - your parents (MUmmy and Daddy), siblings, relatives, grandparents, best friends, etc
Give them a hug or a simple call to tell them, I love you and you will be surprised at how warm it felt when they respond with I Love you too.
It is not a day to nag at the exorbitant prices, and cracking your head over what to buy....
A simple I LOVE YOU may probably be the perfect solution....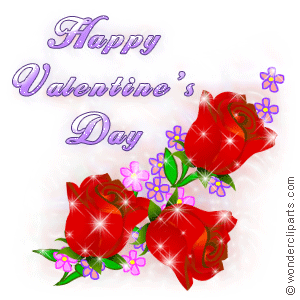 I wish you and your loved ones a HAPPY Valentine's DAY on the 14th of Feb and eternal LOVE and happiness for the remaining 364 days of your year and for as long as you live:)