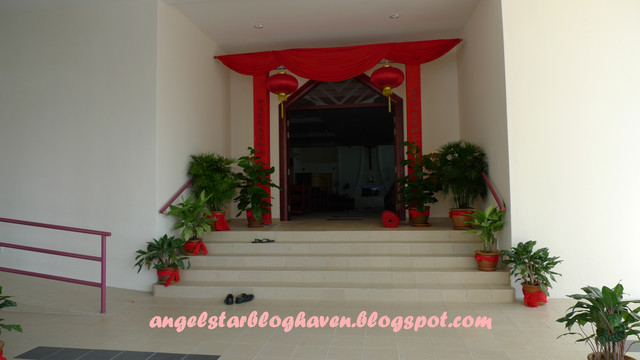 Another wonderful thing which awaits me; is the place where I was baptized, attended Cathecism classes, confirmation and my Sunday masses is finally ready to welcome the roaring New Year of the Tiger (or almost ready)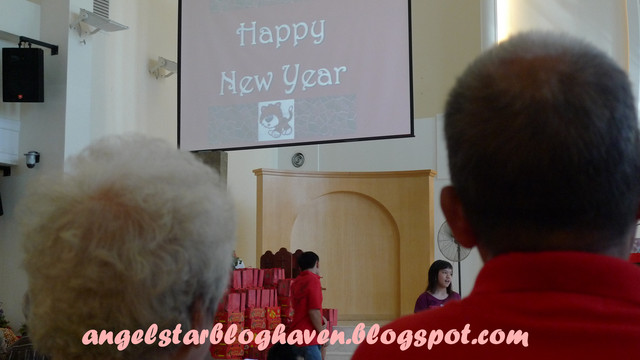 This is a church which I have grown up in/with and I've watched how it was transformed from the former building to its makeoever today.
It is just so touching to see that the building is finally ready!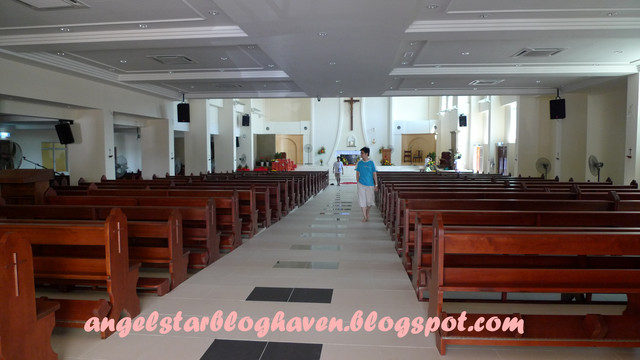 Technically speaking, it was not fully ready and there was CF or anything like that yet despite the physical building all set for operation.
Nevertheless that did not stop the parish community from holding the CNY mass (one and only mass before the grand opening) on the First Day of the Lunar New Year.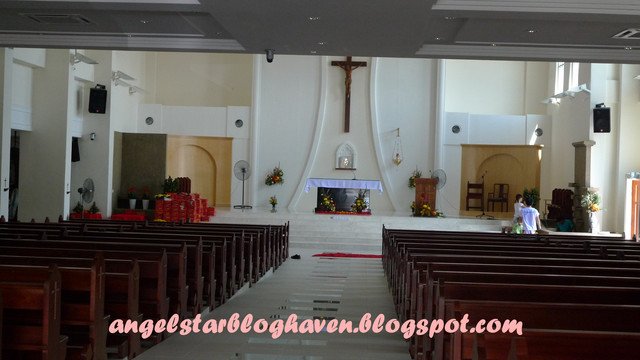 Somehow, the church reminded me of the contemporary concept blended with the Roman cathedral style in its interior design.
It looked festive with all the oriental designs to usher in the new Spring (Chinese -influenced)

We attended mass on the first day of the Lunar New Year here; and found that the whole place was just so new and still dusty.

That was not the major drawback; another was the A/C could not be turned on due to the lack of power supply.
Well, what can we expect right, since they have already pre-informed us that the building is not ready for occupancy and is only open for the CNY mass.

On the other hand, with more than 40 degrees Celsius out there, I honestly felt like I was melting...and passing out soon...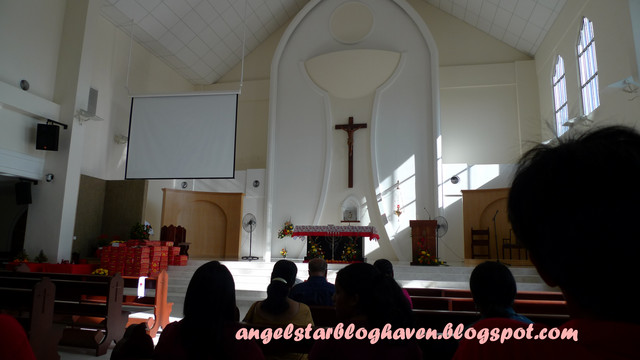 Boxes of mandarin oranges stacked for distribution to the parish after the mass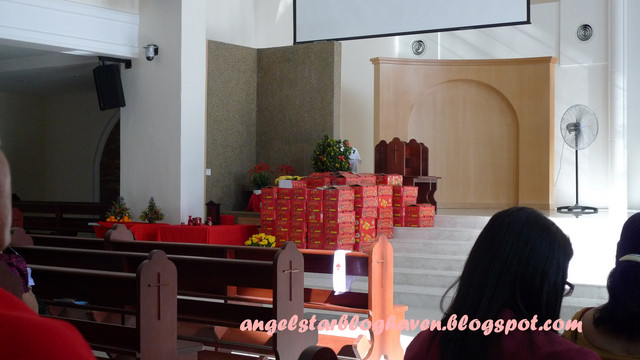 Opening performance by the Chinese Apostolate of Caritas (chinese-speaking parish community of the Church)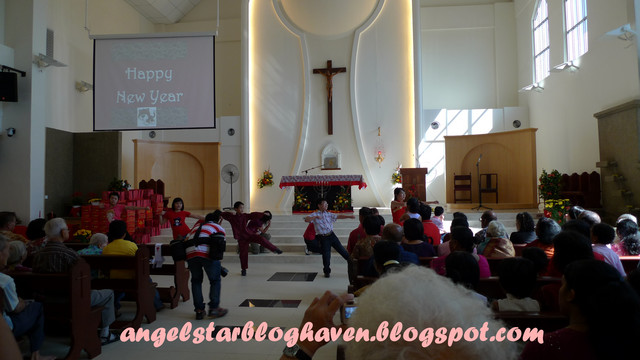 I can't wait for the whole church's GRAND and official opening...which I presume should be about Easter? ^_^