It is really HOT this year....I don't recall other CNY being this hot despite being told so by almost everyone.
I missed those cool rainy days; although it used to be so scary when I saw the floods and the turbulent storms.
I remember taking this photo from the balcony of my place...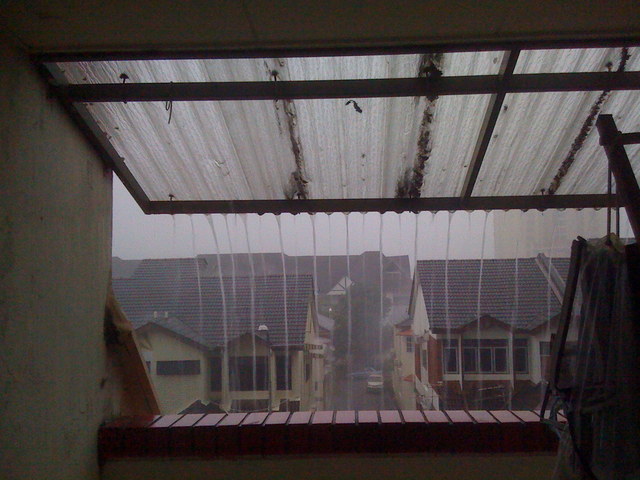 It was raining so heavily that it was flooded everywhere...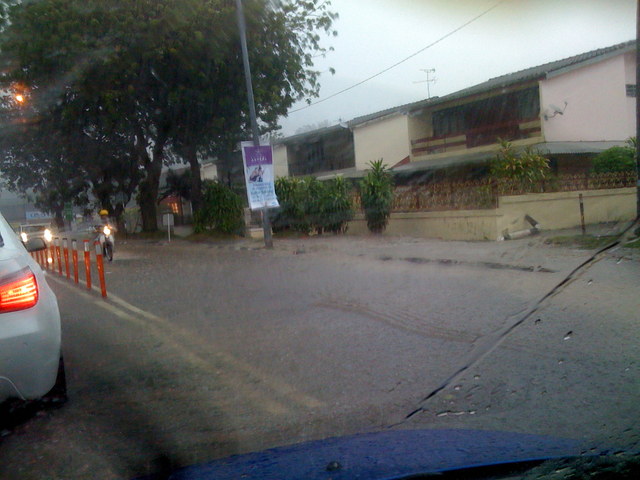 I used to feel afraid of the storms because it was indeed very intimidating when you hear the howling wind and crushing raindrops.
However, now, these are the photos that I look at when I feel so hot these days.
I do wish for these gales, winds....but not that serious though, because I do not want any disasters on those homeless folks.
I wish for a little rain, to cool the earth..
Rain, rain, wehre are you?