This was taken from my balcony on those days when my camera was still functional...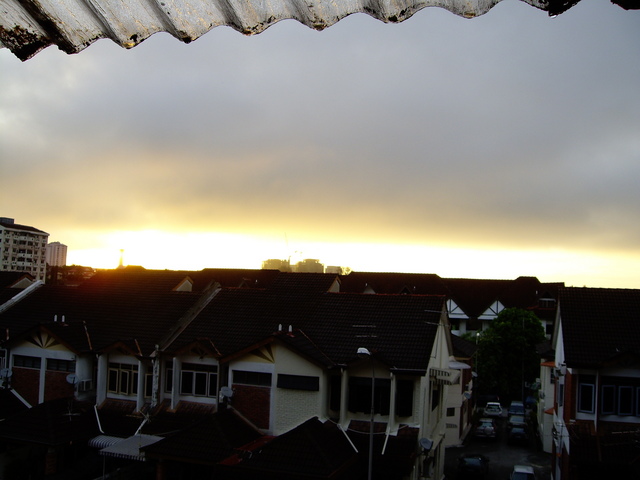 I am a photography lover; I just love taking photos of everything!
Sceneries, people, flowers, food, like I said, EVERYTHING!
I guess I am just too fond of that invention known as camera; as I just love having it in my hands and snapping away, knowing that these will be the proof of my wonderful memories; and those little footsteps left or I have left at some point or another in my life.
One of my favorite views to snap is the sunset or sunrise; either one...it's always such an awesome and magnificent view.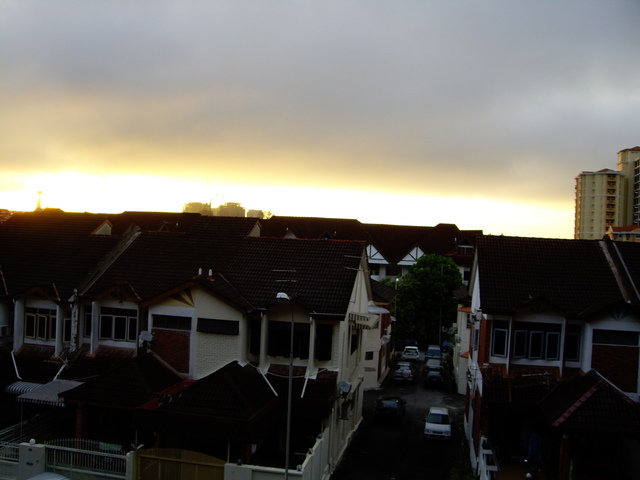 I don't know why, the view of sunrise and sunset is just breath-taking for me, and I am sure for a lot of photography enthusiasts.
Somehow, I just felt that God is amazing, and this is just one of God's uncountable creations which are just so "WOW!"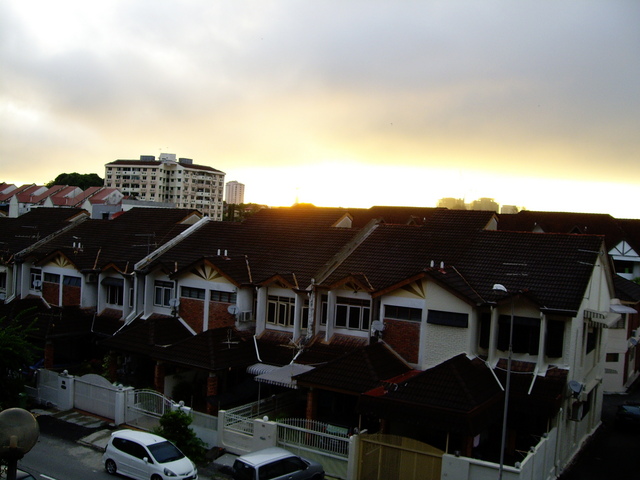 When I am stressed, I love to indulge in my hobbies; which include poetry, reading, writing, and photography, and sports too! (contrary to the belief that I am not an exercise-person)
(There's also movies, shopping, chit-chatting...but those are almost secondary anyway ;)
It's good to have a hobby; to have that balance in life....it's not an escapade (but it can be if you want to think of it that way)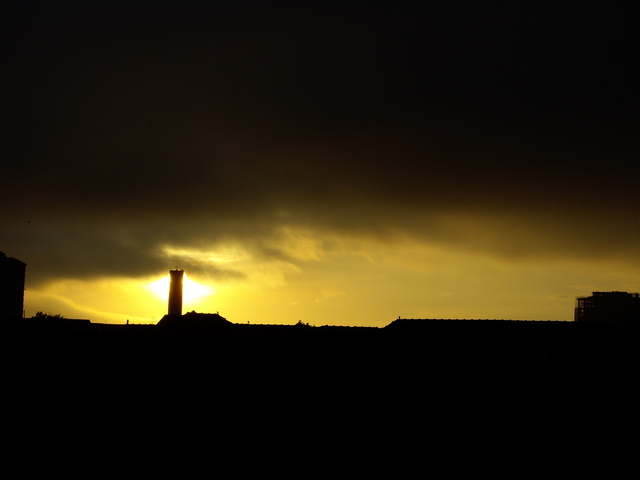 This is just to add to the list of the many things that I love in life...
The amazing natural wonders....
And then...in come the civilization! =)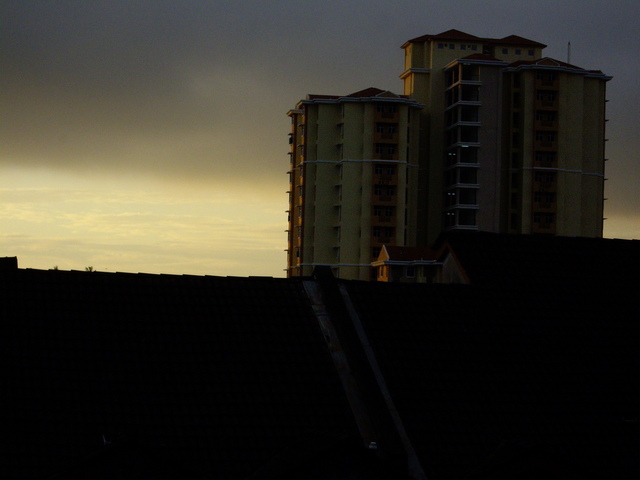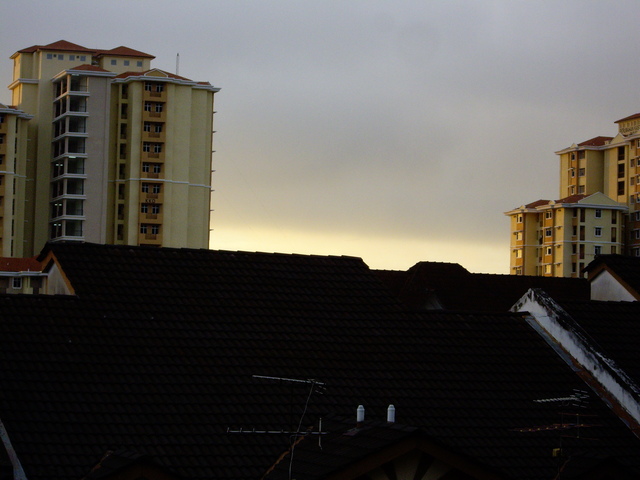 Ohhhhh.....I missed my camera!!! =((